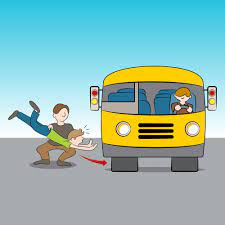 Since I have used the term "Reverse Racism" a few times, I might as well explain what I consider it to be.
From my point of view, reverse racism is the idea that individual Whites can be sacrificed as collateral damage to prevent the publicity mess of being accused of being a racist. The key is that the individuals sacrificed are actually upholding a universal standard of conduct or performing to a certain standard, but are either accused of adhering to a more particularist discriminatory conduct or of having an unfair advantage that needs to be taken away when the advantage is actually perfectly fair (the White person is just doing a better job). In adhering to the conduct, a minority may end up with a result that is less than desired. The politically incorrect term for this is "sore loser."
The reason affirmative action often gets the label "reverse racism" is because the by merit person who put on the best performance doesn't actually get the job. Having said that, under our more financially based capitalism and servicing, the days when cold calculated performance actually determine the outcome of a job application are rapidly deteriorating. Our economic system is turning into a system where it's more who gives you favors than it is how you perform. However, in the old days when performance actually mattered in the more manufacturing based economy, the charge of reverse racism is that the person with the better performance is denied what he/she rightfully earned. It's kind of like changing who finished first in an olympic event.
Another example of reverse racism would be to forgive the criminal backgrounds of Mexicans and Indians while deep diving into White hires. Or taking similar actions with other type of background information, alluded to in my last post. Finally, taking on the job action to destroy the careers of people who may have done something off of the job (and more likely did not) is similar conduct. By bringing it into the office, you're the one who is actually being racist or sexist (but in "reverse").